JAILBREAK PATIENTS , SPIRITUAL GUIDES AND REFERENCE TROWSERS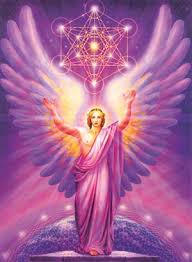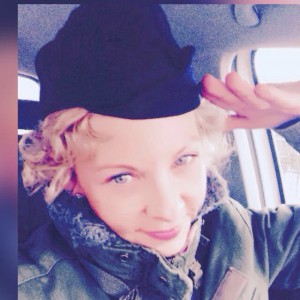 Dear followers Mininos&Kaninos
The first weeks of January 2018 has already passed. I will continue writing 2017 a few more months, as I usually do every year,  when the number of the year changes.
Mental concentration filling in trips to England should be at 150% to not be wrong with the year or time or day of the month. If you are traveling with your animal, it is highly recommended to inform you of the necessary requirements to return to Spain from some countries or to enter the destination country. Especially third countries, those that do not belong to the EU (the none listed ones), they often need a title of antibodies of rabies. Not so much to enter the other country, but to re-enter Spain. Your veterinarian of trust will inform you. Other countries, such as England, are asking for veterinary control and for the veterinarian to certify the animal's health on its European blue passport. If we do not, they will not let the animal pass to the other side, that is, in this case, to England. I recommend always double checking dates with the vet so there are no mistakes.
The truth is that the year has not started very positive for us. Two very special dogs went away, Sally crossed the rainbow bridge recently, and Peluso. Last year we also lost Oscar. He was very similar to Sally, an animal of love, a heart so big that he ate you with kisses and licks every time he saw you. His friend Brigitte moved earth and sky to help him.
He was born allergic. He began a few months of age to react to all kinds of stimuli, both food and environmental. We referred to specialists in dermatology and it seemed that for a few weeks he recovered and his hair grew. But it lasted little, and despite the medication, he returned to its previous state, did not respond to anything. With all the pain of heart his friend made a decision, the best she could take after years of struggle, veterinarians, specialists, skin scrapes, daily mediations, attacks of itching 24 hours, he scratched himself in sleep without ceasing. It was very hard for everyone, even for me. Oscar was so loving, there were only two options when you knew him: to love him or to love him.
Forus it´s very hard every time an animal has to leave us, it is hard for us not to be able to help more, it is hard for us to understand that the body no longer reacts to medicines, it is hard for us the day we have to put our last help. But for that we also became veterinarians, to help in these situations. We become angels and we feel cursed, we are spiritual guides, psychologists,  we perform mental support, in counselors and comforters, we embrace, we try to give strength, we try to extract the last energy that we have to give encouragement to those who are affected. We are not one, but several in this situation.
That's why I like in these situations to plan a home visit, or put this last appointment at the end of the morning to have the peace of mind that is needed at this time.
Today is Friday, and of course, it has turned cloudy. During the week we had the best weather this week, almost summer. So springy that the almond tree thinks it´s time its flower already, and the caterpillars, the pine processionary, instead of waiting for February / March, it seems that it has started its march in some areas of Jávea (Montgó).
You can read the monographic post about the pine processionary at Minina & Kanina Center Veterinari.
The other day I was visited again by some German customers. In a year and a half  I had not seen them. I attended Felix that year for ocular ulcer (corneal wound). Felix is ​​a 14-year-old Jack Russell Terrier. This breed has a lot of eye problems, for example they suffer with more incidence than other breeds of dislocations and subluxations of the lens, in addition to spontaneous ulcers that are quite difficult to close.
Felix returned to Germany that year and still under eye treatment. He left with a therapeutic lens on. The veterinary recommendation was to look for an ophthalmologist in Germany in the area to finish the treatment.
The joy was great to see them here the other day, but bigger when they told me that the husband almost bought a plane ticket for him and for Felix, because they really wanted me to finish his treatment, that as here they did not feel at the German veterinarian and that everything was very different. And these comments make us feel very good, they are just words, but they caress us the soul.
It is not to throw me flowers 8as we say in spanish), although I could, because I don´t longer have grandparents, but I have to say that dogs come pretty comfortable to my clinic. Today one of my clients suddenly went  of the lead , when parking the owner the car. David was nervous when he realized that Sam was running away. He thought: OMG! , Sam ran down the Street and came directly to the clinic.
Yesterday we had to take a patient out of the clinic, bribing him with sausages. They are things that make me very happy.
The truth is that with small things, made by small people, with small details and small gestures, the world could become very big.
In the end I'm glad to be where I am and to do what I do. Life had prepared this trajectory for me. It did not matter where I worked before studying veterinary medicine, I was always confronted with issues with the animals. Working in the real estate sector, I was worried about finding a rental house where they accepted animals, and when I worked as a ground crew at the airport in Valencia and I had to supervisie check in, I read the leaflets of the tranquilizers and translated them to the passengers. In these times, Lufthansa allowed you to be in cabin if the weight of the animal did not exceed 6 kilos (if I remember correctly). I made them all lose weight. The typical conversation by the WalkiTalkis was:
– "Iberia calling Lufthansa"
– "Nina speaks"
– "There are some passengers with a dog that exceeds 6 kilos in a lot"
– "Sure?"
– "Yes.  It weighs 9 "
– "One moment and I check it, maybe it's because of the lead"
I saw the faces of the passengers, pale, and their 10-year-old Teckel, with a beautiful body volume. As supervisor, I came to the weight of the Teckel. Fixed, it weighs 6 kilos. You can travel in the cabin. Everyone saw it, the scale marked 6 kilos. What did I do? In these situations one becomes a magician and the magic tricks are not counted, but it marked 6 kilos, and in the end that's what counted. Happy passengers, Happy teckel.
Now that I am a veterinarian and veil for animal welfare, I also veil body weight within its limits. I say within limits, because there are  some. I do not care about weight, in fact I do not have a scale at home. I have my reference pants. So I really only care about the weight to medicate (I do not care if we talk about antibiotics or look for a spot on product for ticks and fleas). My dog ​​has her reference harness. If it suddenly squeezes more, then she has to  lose some weight. We appreciate a weight loss in general much earlier than an increase. I want to see the animal well, I want to see a pretty silhouette, something of waist. Being overweight does not help. Physically they are affected as we are by over weight. Speaking about joints: we will suffer more from the knee, but they will be supported in all the extremities also by the elbow. Carrying a higher weight means joint wear much earlier, without beginning to talk about metabolic and cardiac diseases to which they will be exposed.
For this reason I recommend regularly weighing the pet, either at home or at the clinic and if there are doubts about the weight, discuss it with your vet of trust.
I wish you all the best for this month of February and I hope you have some delicious walks.
Hairy greetings
Nina Minina & Kanina
Traductor de Google para empresas:Google Translator ToolkitTraductor de sitios web